What To Do If Your Lyric Controller Alarm Sounds
Latest posts by Mark Mahaffey
(see all)
Honeywell's Lyric system is a smart way to protect your home and family. But if the alarm sounds, do you know what to do? Honeywell has step by step instructions about what to do in case the alarm is triggered. Click to watch the video, or check out our summary below:
If the Lyric Controller alarm is triggered, the home screen will indicate that it is in an alarm state: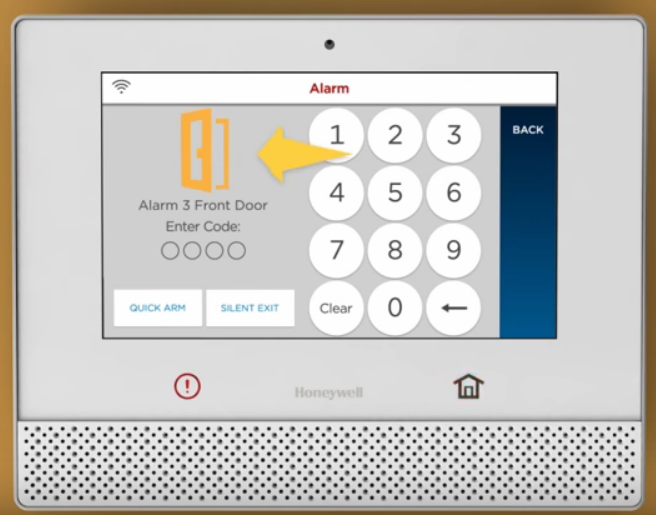 Your first step should be to access the situation and get yourself and your family to safety. If the situation is under control, simply enter your 4 digit user code to stop the alarm. You should, at this point, expect to receive a phone call from your service provider. When requested, please give the operator the passcode you created when your system was installed.
If you do not answer the phone call, or if an incorrect passcode is given to the operator, the operator will notify the authorities. If everything is okay, please stay on the phone with the operator to verify your situation. After the correct passcode is acknowledged, you can reset your system with the help of the operator.
You can find out what triggered the alarm by looking at the Lyric home screen. This could be due to motion in the home or an open window or door.
You can enter your user code to reset the system.
Summary
A home alarm system is one of the best deterrents to burglary in your home. Many criminals have admitted that if they know a home is protected by a home alarm system, they will not attempt to break in. Keep your family and home safe the smart way – with a home alarm system.
About Best Security Products
At Best Security Products, we install quality Honeywell products. If you would like to talk to someone about your home security, please give us a call or email us at 1-800–988–2378 |sales@bestsecurityproducts.com.